ETL is part of BEIS – Department for Business, Energy and Industry Strategy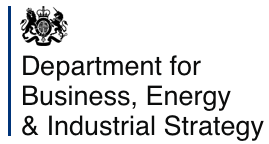 The Energy Technology List (ETL) is a government list of energy-efficient plant and machinery and associated products. In order for a product to be listed, it must meet the ETL's robust energy-saving criteria – typically set at the top 25% of products in the market.

The ETL features products such as boilers, electric motors, air conditioning, refrigeration equipment and now pipework insulation.

Knauf Insulation is currently the only manufacturer of pipe insulation to be granted approval for its pipe insulation to be added to the list to meet an enhanced level of thermal performance.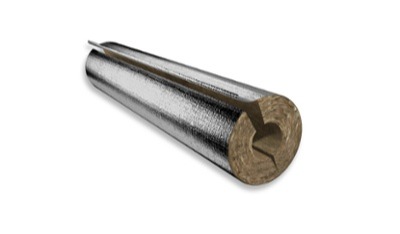 Knauf Insulation pipe section Thermo-tek PS Pro ALU
Please find the Knauf Insulation pipework insulation products here.

The list functions as an easy-to-use procurement tool for energy managers, procurement professionals, facilities managers and a wide variety of other professions and organisations. The ETL gives purchasers added reassurance of measured and verified energy performance.

Pipework insulation is used to reduce the amount of heat lost from pipework containing hot fluids and the amount of heat gained by pipework containing cold and chilled fluids, thus reducing the amount of energy wasted on maintaining the temperature of the fluids.

The pipework insulation category includes insulation for both lengths of pipe and pipe fittings, e.g. flanged joints, valve tees, and bends.

The Energy Technology List (ETL) scheme covers six categories of pipework and pipework fittings insulation:
Refrigeration pipework and fittings
Chilled water pipework and fittings
Process pipework and fittings
'Domestic' space heating & hot water services and fittings (excluding insulation within individual dwellings)
Non-domestic hot water services and fittings
Non-domestic space heating services and fittings
What are the benefits of using ETL listed products?
As well as the obvious benefits of energy saving and carbon reduction, there is a benefit in the form of tax relief via the Annual Investment Allowance.

For two years from 1 April 2021, businesses investing in new plant and machinery will be able to claim:
a 130% super-deduction capital allowance on qualifying plant and machinery investments
a 50% first-year allowance for qualifying special rate assets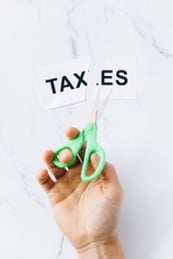 The super-deduction, or new 50% first-year allowance, allows businesses to cut their tax bill, making it less expensive to invest in new plant and machinery. For qualifying equipment, a business could benefit from a super-deduction of 130% of the investment incurred. For example, on spending of £100,000 a business could deduct £130,000 from its taxable profits, which would represent a reduction of up to £24,700 on its corporation tax bill for that tax period.

One way to increase the financial return of investing in new equipment would be to select the equipment from the Government's world-leading Energy Technology List (ETL). This list features 14,000 high-performing energy-efficient products that save energy and money through their use.

All products listed on the ETL are verified as meeting higher energy-efficient performance standards, typically in the top 25% of products available in the market. By investing in ETL-listed energy-saving equipment, businesses can lower energy bills, reduce greenhouse gas emissions and shorten investment payback periods.

The ETL showcases 56 higher efficiency technologies including boilers, chillers, lights, heat pumps, and electric motors. A wide range of UK sectors, such as manufacturing, retail and hospitality already benefit from the energy and cost savings achieved by purchasing ETL-listed equipment.
Businesses are increasingly feeling the pressure to hit carbon reduction targets aligned with the worldwide need to achieve net zero emissions by 2050. Many businesses have already committed to achieve net zero as part of the BEIS COP26 Race to Zero campaign, and the ETL can be a vital tool in supporting their efforts.

Using tax incentives such as the super-deduction can help businesses create valuable financial savings while also driving the necessary changes to reduce emissions.
To learn about possible energy savings in your plant, apply for the Thermal Insulation Performance Check - TIPCHECK by clicking the button bellow.