BIM – Building Information Modeling is a step forward in each phase of the project lifecycle as it helps all parties obtain the information they require more easily, more efficiently, all while improving the overall communication around the project.
MEP engineering and MEP engineers have also found benefits in using BIM.
Building Information Modeling (BIM) is a smart 3D model-based method that provides architects, engineers, and construction professionals with the knowledge and tools they need to plan, design, construct, and manage buildings and infrastructure more effectively.
The benefits of BIM are shown through the connection between teams, the workflow, and the data throughout the project lifecycle, providing better results.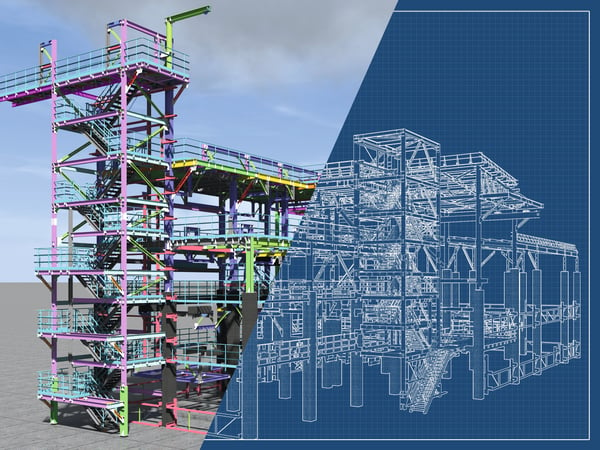 What is BIM used for?
During the design, building, and operations processes, BIM is utilized to create and manage data. BIM combines multidisciplinary data to produce detailed digital representations that can be maintained in real-time on an open cloud platform. On MEP projects, BIM provides improved insight, better decision-making, more sustainable solutions, and cost savings.
BIM for MEP engineering
In the construction world, MEP stands for "Mechanical, electrical, and plumbing".
MEP engineering is the science and art of planning, designing, and managing a building's mechanical, electrical, and plumbing (MEP) systems.
The core nervous system of a building is its mechanical, electrical, and plumbing (MEP) systems. MEP systems are in charge of a structure's "creature comfort" qualities. The MEP systems make the difference so you can be comfortable at a home, unbothered by the cold/hot weather conditions – no matter the size of the building.
The connection between BIM and MEP engineering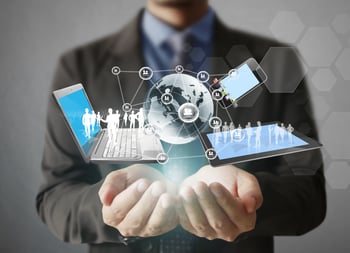 Some of the most important information to MEP engineers are about, ceiling elevations, rooms, walls with electrical devices, walls with plumbing.
This is the information that can be quite easily acquired thanks to BIM technology. There's no need to be present at a certain time at a certain place to obtain this information since the data is already available through the cloud. Early insight into critical design data in real-time scenarios is accessible directly from the architectural model.
It allows MEP engineers to detect issues beforehand, that way allowing them to remodel electrical wiring and plumbing before the first brick is even laid. This can save both money and time as the final model can be prepared even way before the construction allows it.
With the data being neatly collected in one place, it's easily shareable between and accessible, allowing for better collaboration between everyone involved on the project. Lack of coordination will be highlighted that way, providing a way of making design improvements in a shorter time and enabling easier review of the models.
Practical examples of the advantages of using BIM in MEP
With BIM, you have the opportunity to detect changes within the project, and highlight them while improving the communication of the data which makes moving on to another stage of the project less complicated.
Some practical advantages of using BIM in MEP services can be quite obvious. Pipes and ducts positions within a building are designed by MEP engineers. With BIM, this information can be accessed all at once, even before the actual building is constructed, allowing for better planning and implementation of the project, as well as maintaining system guidelines in the future phases of the project.
Conclusion
It takes a lot of cooperation between engineering design teams to specify the arrangement of numerous building systems. Avoiding overlapping sites for equipment belonging to distinct building systems is one of the most difficult challenges, and it can be overcome by using BIM.
Make your projects more informative, more detailed, and more streamlined – use Knauf Insulation TS BIM solutions!